Our Team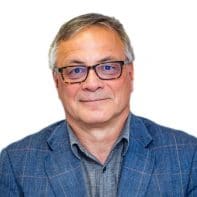 Piotr Lesny
Medical Consultant
Piotr obtained his qualifications in medicine from Poznan (Poland) in 1983 and was accredited as Specialist in Obstetrics and Gynaecology in Poland in 1989 and in the UK in 2002. He has been closely linked with Hull from 1990 holding training posts in Beverley and Hull, followed by a research career at the University of Hull and Hull & East Riding Fertility.
Piotr's clinical research has resulted in several publications, national and international prizes and he has been awarded the title of Doctor of Medicine with Honours. Following this he furthered his clinical skills in gynaecological oncology, urogynaecology, minimal invasive surgery and high risk obstetrics in Oxford, Windsor and Ascot. His training in endoscopic surgery was undertaken in Belgium in Brussels and Antwerp and Piotr has retained professional contacts with these centres as a lecturer and clinical trainer.
Piotr is Polish speaking so any Polish patients will not need an interpreter.